Collecting payments
is easy,

right?

Manage all your supply chain transactions in one dashboard. Get paid faster, reconcile quicker, grow bigger.
Chats
Connect to anyone in your supply chain and exchange messages
Orders
Create or confirm purchase orders with tap of a button.
Payments
Send invoices and reconcile payments in one dashboard
Tinvio in a heartbeat
Exchange messages, create or confirm orders, send invoices, and collect payments across your supply chain -- all within one dashboard.
Smarter supply chain transactions.
Create chats with any business (even if they're not on Tinvio)
Fully integrated with your favorite chat apps
Real-time messages and alerts
Featured On
Why choose Tinvio?
Tinvio has been a foundational partner and solution. We now have faster and more efficient communication with our clients, which makes order processing and deliveries smoother than ever before.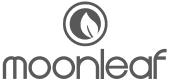 Pauline Limgenco
Director (Moonleaf)
With Tinvio, it's easier for my customers to make payments across various methods. Every payment is also collected in one business account where funds can be withdrawn instantly at any time.

Fathira Dida
Owner (Baker Old)
Tinvio helps our business run smoother. We can manage our customer's orders, receivables, and most importantly, trace and reconcile their payments without checking banking apps or statements.
Hafidz & Indah
Owners (Sejadah Grocery)
Tinvio definitely helps to reduce the time and errors in order management between customers and suppliers. It's super easy to use and available on mobile and web, and the team are friendly and always helpful.

Punnasiri Chaipatikul
Business Development Manager (Phaitong Station)
Before Tinvio, we had so many frustrations with manual orders. Wrong item details, outdated inventory availability, unclear order statuses etc. Today, our order process is automated for us, and simple for all our customers.
Malcolm Masina
Owner (Binondo Beauty Supply)
Tinvio helps when it comes to handling large transactions. Our buyers get an easy way to complete payments digitally without having to use cash or multiple bank transfers. We receive money faster than before.
Yogi Sugiono
Owner (Royyan Mart Trading)
We'll put a smile on your supply chain Fill up the form and we'll get in touch within a few hours